We women like to look and feel beautiful. I had the opportunity recently to review 2 products from a company called
BeeYouTiful
.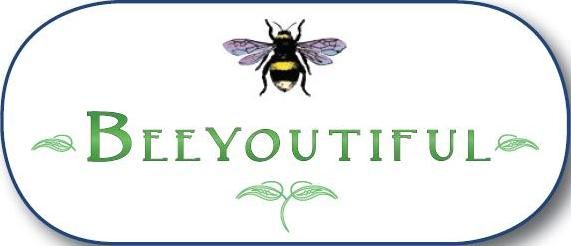 BeeYouTiful's About Us Page states:
"At B

eeyoutiful.com, we believe that each individual is responsible for their own health. It is not a doctor's responsibility to keep you in good health. Instead they are a tremendous resource, especially for those times when urgent care is required. But, they are only one of many resources. And the tools they use, while powerful, are not the only tools available. But a tool is worthless unless one knows how to use it.
We have found a lot a tools that have worked very well for our families, and made Beeyoutiful a repository for those tools, as well as the information to effectively use them. As we learn more, we share more. Our goal is to eventually carry every natural product that we use. We're not there yet. We may never be as we are constantly being exposed to new and great products. As much as is in our power, we want to aid others in obtaining and maintaining good health. Our mission is to do good to all men."
They sell all types of products including hair care, skin care, lip care, products for children, essential oils, nutritional oils, books on healthy living, supplements, baking supplies such as Stevia and gluten, tea for all purposes like colds or to help sleep, and even some small appliances like a diffuser and a Nutrimill.
Two of the products I was able to try were the Ow!-Ease and the orange-flavored All-natural Lip Balm.
The
Ow!-Ease
is an Arnica trauma salve. It comes in a 1 oz size and sells for $15. The more you order, the more you save. It is intended to relieve "pains associated with sprains, strains, and pulled ligaments and muscles, bruises, and contusions" using a blend of herbs. I have not had any great pain, thankfully, while I have had it, but I do notice that as I put it on my shoulders that are often very tight I have a warm sensation which helps to relax my muscles.
The lip balm is 0.15 ounces, the size of a normal tube of lip balm you could buy at the grocery store. I used the orange flavor, but it also comes in peppermint. It is three dollars and is made from grape seed oil, beeswax, Shea butter, and essential oils which provide the flavor. It glides on very smoothly and never feels caked on like cheaper brands. It also helps to relieve my chapped lips which I do suffer from all winter long. I have tried higher priced products that are all natural, but I know because this is only $3 that I will be buying from BeeYouTiful! Again, the more you order, the more you save. It looks like the base shipping price is $6.00 (that was just for a $3 tube of lip balm). Shipping costs would go up based on weight.
BeeYouTiful is a company that states on their values page they are believers in Jesus Christ. They aim to treat everyone with respect according to their belief system. They treat others the way they want to be treated.
It is definitely worth a look on their website,
www.beeyoutiful.com
. I believe you will find something that will suit your needs and make you glad you purchased it.
DISCLAIMER: I received these products free of charge in order to provide an unbiased review.