K5 is an online reading and math enrichment program specifically for kids in kindergarten through grade 5.

My daughter is in 4th grade, and I am always looking for something to enhance her math skills. This program was an added bonus for us in that it had reading and spelling. While I wasn't concerned about her ability to read, I did appreciate the added spelling lessons, as well as vocabulary lessons.
Upon entering the math portion of the website, the student is given an assessment. I went through this with my daughter. Much of what was asked in the assessment was beyond her learning so far. She does not enjoy math to begin with and was frustrated with this program. The problems in the assessment weren't simple but expected greater understanding.
Between segments of the assessment, the student is given a small game to play to break up the assessment. The characters on the screen are interactive. When the math lessons start, they teach by speaking so the student does not have to read everything. The screen is very colorful, so this enhances learning.
The vocabulary and spelling lessons aren't colorful. They show a simple box where you type your answer. For spelling, you can hear the word being said, and it is clear and understandable. A sentence is also provided to give context to the word to aid in spelling.
There is a math facts section that times your student's ability to answer math facts quickly. I personally like this section. It keeps ME on my toes and makes me feel like my brain is working, but my daughter gets frustrated when she has to try to remember things quickly.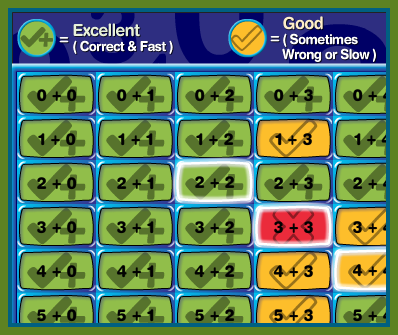 K5 provides a free 14-day trial. Simply go to
http://www.k5learning.com/
and click "Start My Free Trial." It will then ask you for your information and to create a password but does not ask you for credit card information. If you are satisfied with the program, a monthly subscription for one child is $25. Each additional child is $15. If you sign up for a year, the first child is $199. Each additional child is only $129.
I believe this to be a great program. I wish I would have known about it earlier as I could see the benefit of starting a child on it at the beginning of their schooling. Unfortunately, my daughter is quickly frustrated when she is timed regarding math, as it is a difficult subject for her, and she doesn't like to look like she doesn't know much. She did, however, do well with the spelling, but that is a section that is not animated and was, therefore, easily bored by it.
K5 can be reached by phone at 888-281-2145 or at their address of K5 Learning, 510-4438 West 10th Avenue, Vancouver, British Columbia, V6R 4R8.
DISCLAIMER: I received this product free of charge in order to provide an honest review of it.