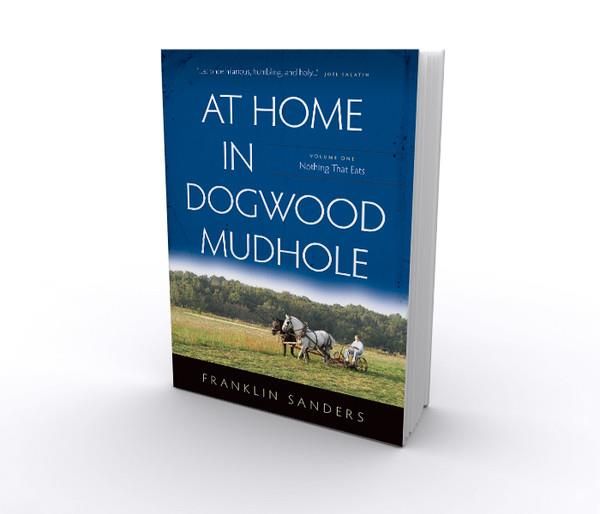 Franklin Sanders moved to the country with his family at a time when the world was concerned with the potential fallout of Y2K. He has packed a great deal of Southern history into his book, At Home in Dogwood Mudhole, which is a compilation of letters written to the readers of his
newsletter,
The Moneychanger
. He has a wonderful sense of humor, and I found myself laughing at different situations throughout the book. I was also amazed by his faith in the midst of some horrific circumstances.
As a Northerner, I found his Confederate patriotism a bit hard to stomach at times, but it gave me a view of the Civil War that I had never had before. I enjoy history, and I like to get a more rounded perspective of events. Since moving to Florida a year and a half ago and also not being in favor of some of the global decisions the government has made that take away states' rights, I have become more sympathetic to what the southern states were fighting for in the Civil War (states' rights).
It takes some time for Franklin to get around to the business of moving his family in the book, and then it is interspersed greatly with other stories that have nothing to do with farming. From the description of the book, I thought it was going to be more about farming and living off of the land. Things like "Franklin Sanders and wife Susan go from nuclear family to multigenerational farm" and "running account of an attempt to live an authentic life" painted a picture in my mind. It is more than just that, though. It is ordinary, everyday situations that Franklin and his family experience. It is also amazing, faith-filled situations in which God was evidently at work. He shares these stories with the reader using humor, faith, and pride. The description on the website, honestly, does not do the book justice.
His comments about the government, local and federal, made me slightly uneasy. You know, that big-brother-is-watching-me-read-this uneasy. In a book about moving to the country, I probably enjoyed this part the least. I suppose, though, when you begin to live "off the grid' you become more cognizant of the foolish decisions made by lawmakers in the name of the "common good." He is certainly a man who tells it like he sees it. He made several comments throughout about not liking different styles of architecture, describing them with words like American Fascist and "Modern" with the quotes.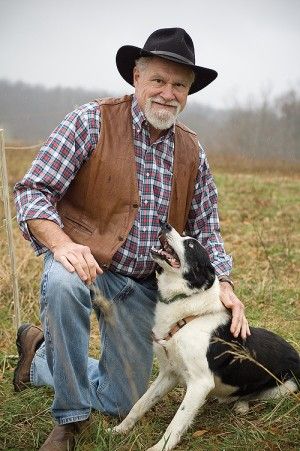 Sporadically, Franklin provides addresses and phone numbers of places he and his family visited during their travels. He says he includes this information when an establishment has earned mention so that we can experience something besides Walmart, Pottery Barn, and Burger King. Some of the descriptions he provides really make me want to travel to these southern states just to try them out.
Despite my uneasiness with his expressed exasperation with various aspects of society, I have a great respect for Franklin Sanders. This man loves the Lord and is not afraid to show it, and he loves his family. He states, "I must be the most helplessly uxorious man in the world. I'm never quite at peace when Susan's out of the room." Of course, I had to look up the word, uxorious. It means "having or showing an excessive or submissive fondness for one's wife." He is evidently over-the-top in love with his wife. I mean that in a good way.
The paperback version of At Home in Dogwood Mudhole retails for $22.95, and the Kindle/ePUB/PDF version is available for $16.95. I received the Kindle edition. I have not read any of this book to my children but have been cozying up on my couch and reading it to myself. It is nice, sometimes, to have a thing that is just mine. Of course, this could easily be read by a younger person, but they would probably miss many of the references since the letters from which the book were written from date back to June 1995.
This book is worth the read!