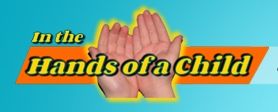 In the Hands of a Child is a company specializing in lapbooks, notebooking, and project packs for a wide variety of topics for all age ranges. We received
Honing Your Study Skills which is geared towards students in fifth through tenth grade.
A lapbook is known by many different names and is made from file folders which end up containing mini-books, graphics, and worksheets related to the topic being studied. It is a unique storage solution and works well in portfolios. Notebooking utilizes three-ring binders and notebooking pages which the student can fill out with what he/she has learned. A project pack includes activities and lesson plans, as well as research guides. Project packs can incorporate a lapbook or a notebook.
Honing Your Study Skills includes instructions for how to use a project pack. The authors have included information on how to adapt the pack to your child's needs. A schedule is included that has the study being completed in a week. We took a couple of weeks, breaking it down a bit more than their schedule shows. I printed every worksheet for my children and placed them in three-ring binders. I did not print out the reading sections but just had them read from my computer. There are two pages of "Activities and Instructions." These pages detail how to complete each activity on the student pages. This is necessary as there is no instruction on the worksheets.
This study is broken down into two main headings: tips for successful study habits and reference materials. Vocabulary words are also bolded throughout the unit. A lot of them are words that older kids should know, so I did't have them write down definitions for ones they were familiar with.
There are some very good tips given throughout the study. First off, there were 13 tips for successful study habits. Of course, the tip that told them to prepare snacks was a hit. Each of the tips is then discussed in more detail in the following pages, and each of these has a worksheet to go with it. They each evaluated their study area and brought me recommendations as to how I could help them improve it. They learned about their own learning styles. Mnemonic reminders were discussed. Since they completed this study, mnemonics have come up a few times in different situations. It's always exciting to see something you've learned at work in the "real" world.
The section on reference materials helped my children learn about and/or remember the different sources that are available to them beyond the dictionary such as biographies, almanacs, magazines, firsthand information, encyclopedias, etc. We had a conversation about thesauruses and how there are alphabetical and index thesauruses. I just happened to have an index thesaurus at home, so I was able to show them how to use it. They decided they'd stick to the alphabetical one.
This project pack also had them research a person.
Most of the activities were pretty straightforward, and the answers came right from the reading. So, it is simple to complete, and it is definitely valuable information that will help them throughout their school years (and beyond). Right now, it is on sale for just $5.00, instead of the regular $12.00. This price makes it completely worthwhile.
There seem to be a lot of items for sale right now at Hands of a Child. Their unit studies include literature units, science, geography, math, etc. They even have freebies and specials. It is definitely worth taking a look at all they have to offer.