I feel as if I've taught on the Pilgrims more than once for each of my three children. I was pretty sure I had hit all the angles and couldn't add anything more to the story. Boy, was I wrong!! We have been reviewing what
I
think is perhaps the best resource for learning about the Pilgrims' story.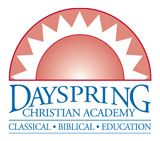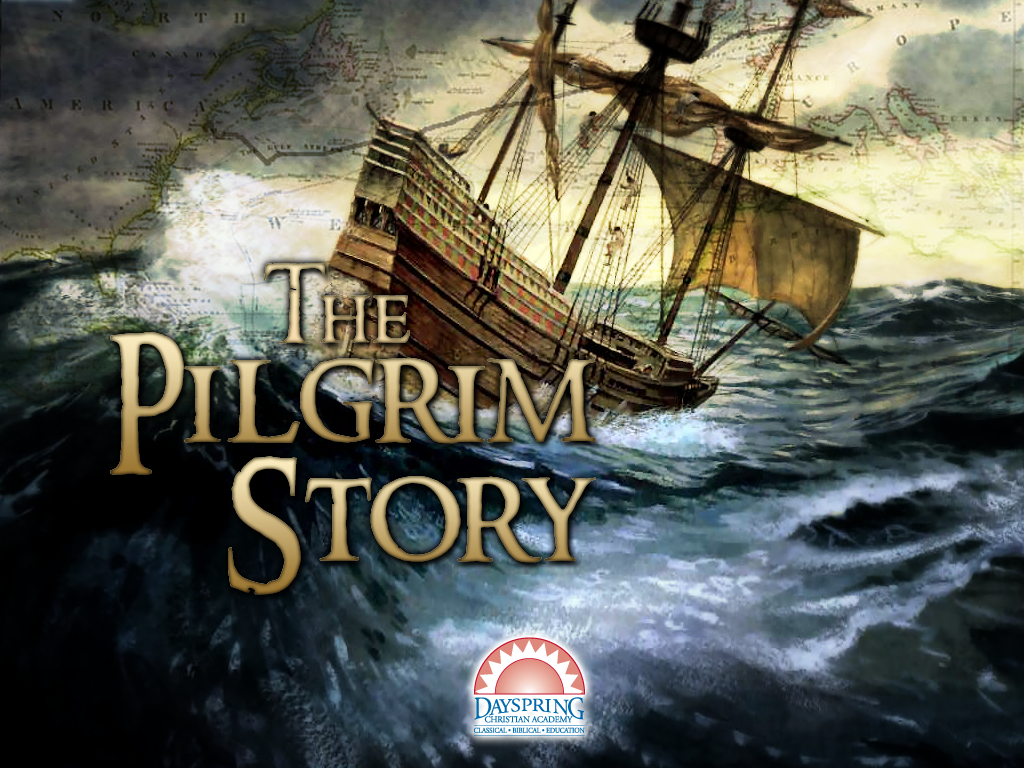 Dayspring Christian Academy
has put together a self-paced online course called,
The Pilgrim Story
. This course is geared towards students in third through sixth grade and costs $99. Since it is self-paced, you can access it any time you'd like and finish it at your own pace (beginning 48 hours after purchase and ended six months after purchase). Dayspring teaches according to the Principle Approach of education which teaches Biblical principles using a classical method of teaching. It helps equip "young men and women to help restore America to her gospel purpose, thereby helping to fulfill Christ's Great Commission."
The Pilgrim Story plays on your computer, laptop, etc., with an easy to understand voice narrating. There are many resources to download and print out, if you so choose. We usually print out the vocabulary, the student sheets which Paige fills in while listening to the lesson, and any extra activities there may be. I have printed out some of the sheets that have Biblical quotes or people's names listed on them but not all. Each page has color graphics, and I am very stingy with my ink. I'd be more inclined to print all of the resources if some used a smaller font and had more than one "page" on each PDF. They are all, however, very well done and create a nice notebook once each lesson is completed.
The Pilgrim Story begins with a tutorial on how to use the program, which is very helpful, especially if the student is going to go through the program on his/her own for the most part. Paige enjoyed logging in each day and going through the lessons. She felt very accomplished after she had done a whole lesson. The illustrations that are used are superb. The music that is used is wonderful and adds a bit of suspense to what is being learned. The student sheets that are filled out are verbatim of the text on the slides; the text that is to be written is underlined on the slides. The narrator does not just read what is written on the slides but goes beyond the slide to explain things to the student.
The course begins with the history of King Henry VIII and the Geneva Bible. So, it gives a very detailed account of what life was like for the Pilgrims long before they journeyed west. This is the history that has been lacking in my teaching, or in the resources I've used in the past to teach. I love that this program goes in depth into the history and the problems there were in England for the group that became the Pilgrims. It doesn't shy away from the details like most other curricula about the Pilgrims do.
Besides the student sheets and the vocabulary, there are also maps to fill out, recipes for foods that were eaten on the Mayflower, self-reflection exercises, crafts to make, etc. In some of the lessons, there are interactive slides where the student can click a picture and learn even more about a subject. There are online reviews at the end of each lesson. If the student picks the wrong answer, the correct answer is given with an explanation. At the end of each unit, there is a multiple choice/true or false test. I'd like to see a hard copy of the tests so that they can be graded and entered into the notebook. Under the course administration tab, the grade that your child received on each test can be seen, but for some reason it doesn't give a grade for each lesson. Therefore, Paige's score is 12.08, although she scored B's and a C on her tests.
Each day, Paige is excited to get on my laptop and do her DCA lesson for the day. She asks which papers she needs to print from the resources tab. Once that is done, she jumps right into the lesson. She doesn't even grumble. She is able to take ownership of this part of her learning. She shows me what she has learned and what she has done and sometimes shares things she found interesting or gross, in the case of learning about the Pilgrims eating at night on the ship so they couldn't see the maggots that had invaded their food supply.
I've
even learned a great deal through this online class.
There are 5 main units with a total of 17 separate lessons. There is an introduction and a virtual field trip at the very end of the program to Plymouth, Massachusetts. I feel this program is definitely worth the money. There is so much learning. It is done in a
very
creative and engaging way and doesn't talk down to the student. It is my feeling from this program that Dayspring believes that kids are capable of learning at a higher level than most curriculum provide. I appreciate this. I love to see my kids challenged!
If you want to read other reviews of this product by those on the Homeschool Crew, visit
http://schoolhousereviewcrew.com/786524/
.
If you'd like to contact Dayspring Christian Academy, their information is as follows:
Dayspring Christian Academy
120 College Avenue
Mountville, PA 17554
(717)285-2000
http://dayspringchristian.com
DISCLAIMER: I received this product free of charge in order to provide an unbiased review. I was not required to write a positive review nor was I compensated in any way. I am disclosing this in accordance with FTC regulations.