Would you like to study something like the British middle Ages without having to go to the library to search for the books you'll need? What if all the books you'd need came on one disc? Well, that's exactly what you get when you purchase curriculum through
Heritage History
. For only $24.99 you get a "complete illustrated text of 55 books, over 60 maps, timelines, battle dictionaries, reading recommendations, geography terms, short biographies, historical era summaries, and a ready-to-print study guide."
Heritage History employs the use of "living books" to learn about history. The idea is that students will learn more through the use of engaging books instead of rote memorization of names and dates. Besides the British Middle Ages, they also have a CD for young readers which includes books from a broad range of historical periods and is appropriate for elementary students. There are CD curricula for Ancient Greece, Ancient Rome, and the British Empire as well. These CDs contain books for all ages, introductory, intermediate, and advanced. All 5 can be purchased together for $99.99.
Upon placing the CD into your computer, the first-time user of this curriculum is encouraged to read through the Introduction and Getting Started links (located on the left-hand side) in order to understand the purpose and how to use it. It would seem self-explanatory, but the introduction is quite detailed. As I read through it, I got excited for all that my children could learn from it. I am beginning to write my own curriculum/unit studies, and the way they have put this together is the way I would put something together. It can be a challenging program if one takes full advantage of it. The student (and parent) is guaranteed to learn quite a bit from this program.
The scheduling of the program is left to the parent/student. The exact course used is left to the parent/student as they peruse the library and decide the course of learning for the year. The parent and student are encouraged to spend a few days deciding which books are going to be read; more books can be added as the path of learning is understood. Each book includes a brief description to help understand what the book is about to make it easier to decide when choosing. A "Book Selection Register" is included so that the student can keep track of the books that have been read. The wonderful thing about this curriculum is that the books available on the CD can be printed without having to worry about copyright infringement since the books are public domain, and they can be downloaded onto any e-reader or tablet.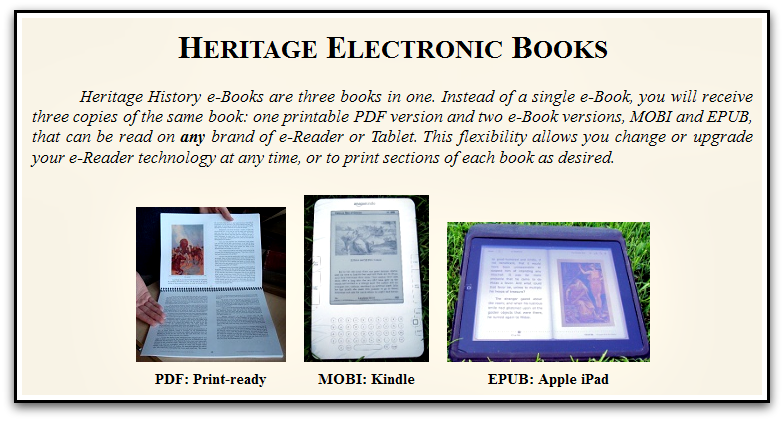 While we have just begun with this program, I am thrilled that I now own it so that we can take our time learning through reading. Because it includes books appropriate for all levels of students, I can use it with all three of my children this year if I want to, or I can hold onto it and use it with the younger ones later.
While this resource is a little bit difficult to navigate in the beginning due to the all of the instruction that is provided, once the books are chosen and learning begins, it becomes an invaluable resource. It is worth so much more than $24.99 because of all of the leg work that has been done in finding books and putting them in one location and providing all of the additional study aids.
I wholeheartedly recommend this product!
DISCLAIMER: I received this product free of charge in order to provide an honest review of it.