God's Great Covenant
I have found a Bible curriculum that I love!! There aren't too many great ones out there, but this one teaches exactly like I like to teach. It is more than a devotional. It gets in depth into the passages. It teaches the history surrounding the passage so the student can understand better what is being read. There are maps so that the student can picture in their mind where things are taking place. Things are laid out in such a way so as not to be difficult to follow.
This book that I had a chance to review was about the Gospels - Matthew, Mark, Luke, and John. There is a student book and a teacher book. The words are in a large font. I think that makes it more enjoyable to read because it doesn't look like too much on any given page. There are memory pages and review worksheets.
As an example of a memory page, for chapter 10 entitled, "Rejection at Nazareth, Miracles at Capernaum," the theme of the chapter is listed. In this case, it is "God's Servant helps faith to grow in physically and spiritually unclean people." The Scripture that will be referred to is listed. There is a memory passage: Isaiah 61:1. The key facts of the chapter are presented in a chart form. This one talks about the men who met Jesus, when they met Jesus, and what happened when they met Jesus. The Old Testament prophecy that was fulfilled is also cited at the bottom of the page. On the next few pages, the Scriptures are explained in a simple way so the student will understand it. At the end of the chapter are review questions and fun activities to help them remember what they learned in the chapter.
The teacher's edition (TE) is of equally great value. Everything that is listed in the student book is in the TE but in small print. In the margins are copious notes about the text. It provides more in depth information to help answer questions that might arise when reading the student book. The answers to the activities in the student book are also provided in the TE. An example page from the student book and TE are provided below.
The New Testament 1 book is geared towards students in fourth grade, has 36 chapters divided into 4 themed units, and sells for $26.95 on the
Classical Academic Press
website. The teacher's edition has 346 pages and sells for $29.95.
Classical Academic Press also sells Old Testament curriculum, and they also bundle OT and NT and sell as full units with student book, teacher's edition, and audio book download at 15% off the price if all were to be bought separately.
If you are looking for a worthwhile Bible curriculum, I would encourage you to try Classical Academic Press.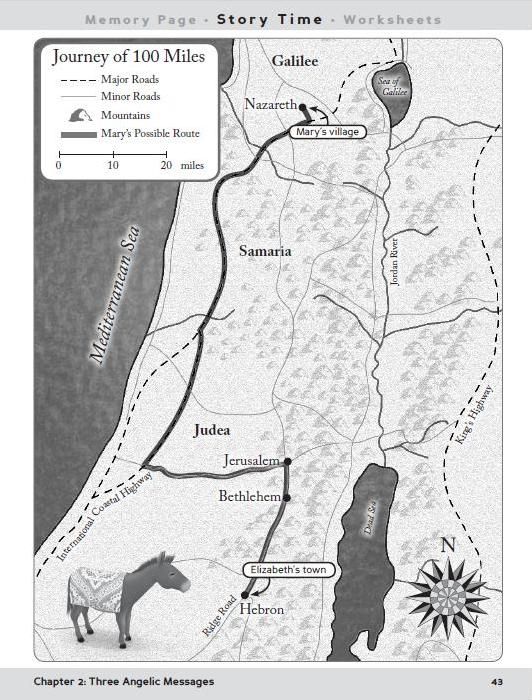 Student book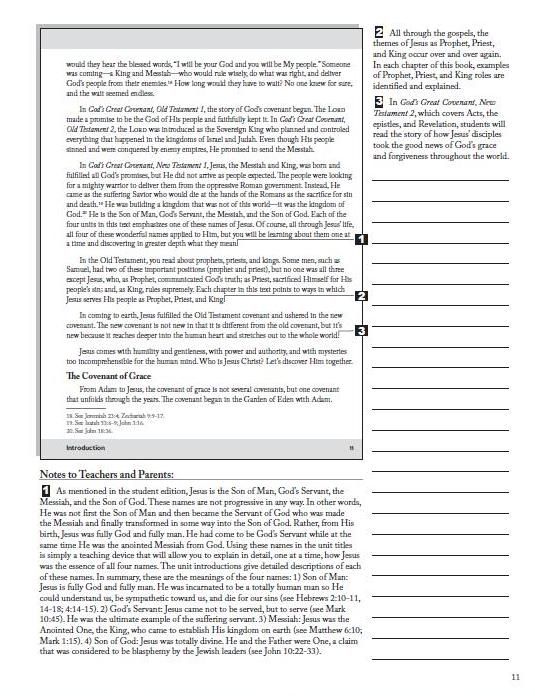 Teacher's Edition
The address for Classical Academic Press is
3920 Market St.
Camp Hill, PA 17011
The toll free phone number is:
866-730-0711.
DISCLAIMER: I received this product free of charge so that I could use it and provide an unbiased review.