If you are looking for something different for your students in middle school and high school, I am currently teaching Introduction to Architecture through
SchoolhouseTeachers.com
. This is the curriculum website of
The Old Schoolhouse
Magazine. One low monthly cost makes more than 125 courses for preschool through high school available to your entire family. There are also member resources and encouragement and helps for parents. From July 3 through July 5, the monthly cost is only $5.95, but your first month is only $1.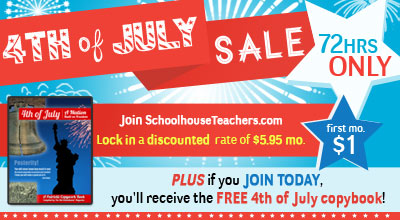 Introduction to Architecture is a fun way to learn about the history and science of some of the world's most iconic structures. The following is an outline of what is discussed in this 37-week course:
Pyramids
Pantheon
Parthenon
Coliseum
Petra
Great Wall of China
(Bonus: Gingerbread Houses and Christmas Architecture)
Tower Bridge
Brooklyn Bridge
Golden Gate Bridge
Panama Canal
Hoover Dam
Channel Tunnel
Neuschwanstein
Mount Vernon
Fallingwater
Guggenheim
Eiffel Tower
Statue of Liberty
Washington Monument
Grand Canyon Skywalk
Spaceship Earth
Sydney Opera House
Empire State Building
Willis Tower
World Trade Center
Petronas Tower
Taipei 101
Burj Khalifa
St. Basil's Cathedral
Cathedral of Notre Dame
St. Peter's Basilica
Capitol Building
Pentagon
Architectural Fails
The Architect
If you are interested in taking this class or are looking for math, language arts, science, or other elective courses, check out
SchoolhouseTeachers.com
.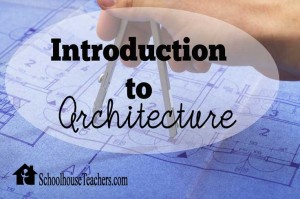 DISCLAIMER: I am an affiliate with SchoolhouseTeachers.com. If you sign up for a membership using my link, I will receive compensation.