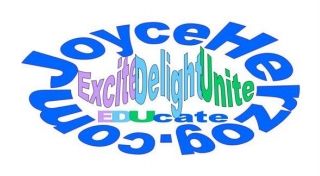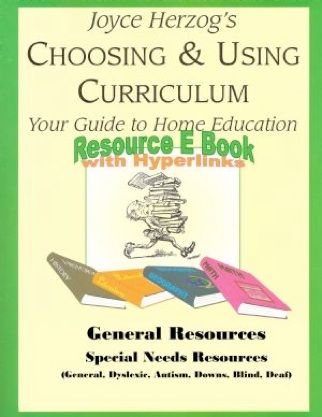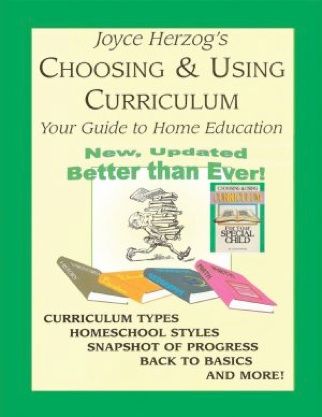 Joyce Herzog is a Christian educator and author who has written many books to help others educate. She has worked specifically with the learning disabled for 25 years, but her products help students and parents with any and no special needs. Choosing & Using Curriculum is one of her products that I had the privilege of reviewing. I received both the e-book and the physical book. They are geared, understandably, to the parent so that he/she can make more informed decisions about which products to use.
Every year I face the dilemma of choosing the right curriculum for my kids. I am an eclectic homeschooler simply because there are so many great resources available. I feel that if I stay with the same curriculum every single year I'll be missing out on something equally as wonderful. These books have been a great resource in helping me make some decisions.
The set, both books, sells for $15. The physical book is 108 pages long and contains 28 chapters. The Resource E-book is 39 pages and has 10 chapters. The books complement each other but do not duplicate information. The chapters in the physical book include:
Curriculum Types and Comments
What Can They Do By Themselves?
Infant & Early Childhood Training
Bible, Spiritual, Religious & Character Training
Comparing Seven Popular Learn-to-Read Methods
How to Interest a Child in Reading
Teaching Discernment in Literature
Geography, Science, and History Resources
Tips for Teaching History
Special Help for Our Very Special Students (ADHD, Autism, Dyslexia)
The e-book has chapters on:
Education Resources for Deaf, Blind, Autistic, Dyslexic
Speech and Language Development Resources
Legal Information, Special Needs Support Groups
Around the time these books arrived, I knew I was going to have to find a good math curriculum for my daughter for summer break since she is slightly behind. I knew of some curricula out there, but I wasn't sure what would work best. Then it dawned on me I had a resource that would provide me with the names of other curricula available. I pulled out the physical book and turned to the math chapter. Ms. Herzog doesn't just give a list of products available, she spends a bit of time at the beginning of each chapter sharing insights and tips to make teaching a particular subject more rewarding depending on the child's needs and/or learning style.
As I read through the descriptions of the products, I noticed some that I had heard of before. There were some that were new to me. Most curricula listed also had a web address beside them. This was helpful in my search. If I had any interest from what Ms. Herzog had written, I was able to make a better decision after going to the website. I did end up choosing a math program for my daughter because I had seen it listed in Choosing & Using Curriculum.
During the next two days, I will be at a very large homeschooling convention with many vendors. I am glad I was able to read this book before going. The introduction gives a list of questions to ask vendors and suggests you take in all that you learn the first day before you buy anything. Go back to your hotel room and pray about it. When you go back to the conference (if it is 2 days), you'll be better equipped to make decisions. I will be taking this advice. I will also be taking this book!
If you are new to homeschooling, these books would be very helpful. Ms. Herzog explains the advantages and disadvantages of the different types of curricula and whether or not they would work for children with special needs.
I am able to see myself as "Mrs. Average Homeschooler" whom she describes in chapter 3 ("Which One Is Me?"). I laughed while I read the description. It describes me to a tee. I have a bookshelf in almost every room, and I need more room for school stuff. I re-read homeschool catalogs. I often wonder if we did enough each day.
After figuring out who I was, I could learn about practical suggestions for my type.
There is so much in these books, and this blog would go on for days if I described everything in them. Suffice it to say, there are years of experience contained within the pages. There is something for everyone. If you don't have a lot of money to spend on your curriculum, you will benefit from the free resources that are listed. If you have a child with special needs, you will want to read that specific chapter and see what Ms. Herzog says about using curriculum in the different subjects for your child.
I am thankful to have this resource. It will continue to be an important component of our homeschooling. My youngest is in 5th grade, so I have a lot of years left to use it.