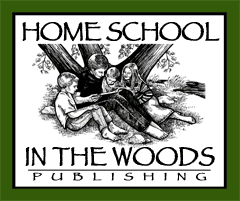 Home School in the Woods is a company that has a real passion for teaching kids history through hands-on learning. We had the opportunity to review their Great Empires activity study, which is recommended for the elementary grades. Below are some examples of what is included in this study.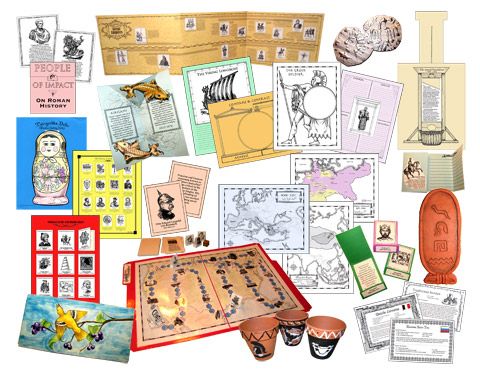 This study is very inexpensive considering the amount of information and activities it contains. It is $18.95 for the downloadable version and $19.95 for the CD version. We used the downloadable version.
I love these types of studies where there is a wealth of information but also many hands-on activities to reinforce what is being learned. There are maps, recipes, booklets, crafts, research, reading, etc. This is the way I put together my own classes when I teach. I did choose to not print out some activities but only a few. They were either crafts for which I did not have the supplies or some writing assignments I didn't feel my daughter had to do since there were so many other things included with each empire.
I printed out the pages I wanted from each empire we studied, used a 3-hole punch on them, and put them in a binder. The activities like the small books my daughter created were put in the pockets in the front and back of the binder. Here is a picture of her binder. The directions call for colored card stock, but I chose to just print out everything on regular copy paper.
This activity study consists of the empires of Ancient Greece, Egypt, Rome, and China; the Arab-Muslim, Mongolian, Viking, Spanish, French, English, German, Japanese, and Russian empires; and the United States of America.
Paige said, "It was cool that they gave us recipes. I also learned about the dynasties. I didn't know what they were before we did this study." She
did not like all the cutting that needed to be done or doing the maps. I, personally, did not think there was too much of either, but she does not like to do those things.
We did each of the empires in a day or two, never more. I would read the information pages to Paige while she worked on the map. There is a lot of information given about each empire. For a child who is younger, I would think you would definitely want to take 2-3 days per empire so that most of the information isn't lost on them because there is so much. It would just work better to break it up for them. I really like how things that are learned in one empire are reiterated in another empire, e.g., when Hannibal fought with the Romans against Spain.
More time can be spent on each empire, if you choose. There is a great framework provided. Additional books can be read, which are suggested. With 18 empires, this could easily be a year-long course for an elementary student.
Some other products that were reviewed by our Crew were the Hands-On History Lap-Pak: The 20th Century in America and the Hands-On History Activity-Pak: Composers. Another activity study like the Great Empires that is provided by Home School in the Woods is The History of Holidays. I think I might have to check this one out, too!!