Do you hope for your child to develop a strong faith, a faith that is their own, a faith that will not be shaken?
Apologia Educational Ministries, Inc. has put together an apologetics' curriculum for high schoolers based on Norman Geisler and Frank Turek's book, I Don't Have Enough Faith to be an Atheist. The book itself is a good read for anybody "
skeptical about Christianity, as well as a helpful resource for Christians seeking to articulate a more sophisticated defense of their faith." My son, who is in ninth grade, was reading the book and came to me with it. He wanted me to read a story within it that he found very interesting and inspiring. A few days later when I was in a restaurant, a woman approached our table with her sister's phone number and told us her sister had started a Bible college and was an excellent resource for doing work with youth. She proceeded to tell us that she herself was an atheist. At the end of our dinner, I sat down at this woman's table. I told her I found it very interesting that she was an atheist and also supported her so much in her church work. She said, "I'm really not an atheist. I'm an agnostic." I felt like I was having almost the same conversation as was in the book. I emailed her the name of the book they had mentioned within the story.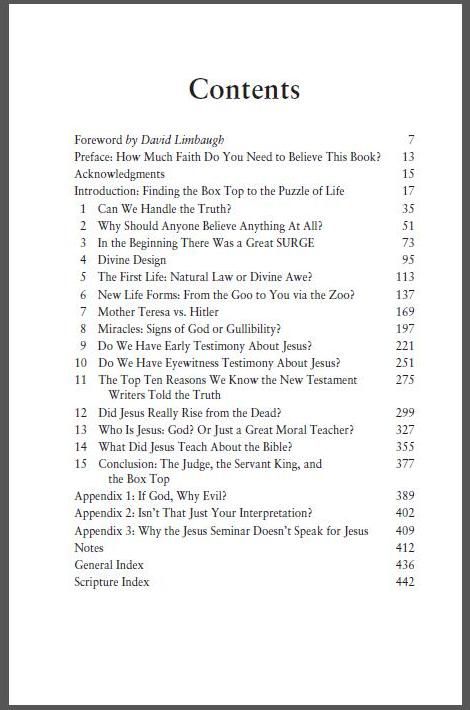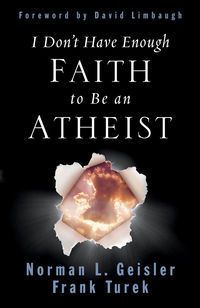 The curriculum from Apologia is in the form of a spiral-bound workbook that is 279 pages and was written by Frank Turek and Chuck Winter. Now, your child can not only read the book to help increase their faith, but they can answer questions that will cause them to think about what they've read. The workbook has extra articles about famous people from history and their beliefs and how those beliefs shaped the way people view things today.
Each chapter in the workbook has the order of "Hook, Book, Look, Took." There is a hook, questions that grab your attention. The Book section details sections from the chapters. Look is a chance for students to dig deeper and learn more on their own by completing assignments. The Took section allows them to apply what they have learned, to take it out into the world in which they live.
I had my son read a half of a chapter each day and then answer the questions. The chapters are mostly from 18 to 32 pages, but it doesn't read like a novel; so I let Jake break them up to make it an easier read. It is deep. I can't breeze through it myself but must take my time so I can understand everything that is before me. I think high school is a good age to read this book. It would probably be lost on most who are younger than that.
Apologia can be reached at
Apologia Educational Ministries
1106 Meridian Plaza, Suite 220
DISCLAIMER: I received this product free of charge in order to provide an honest review.