I had the privilege of reviewing a year's worth of issues of

I have seen this magazine advertised in various Christian publications and online but never subscribed to it because I didn't want to spend the money when I didn't know if I'd like it or not. Now that I've seen it, I can tell you that it is truly a beautiful magazine with many different types of articles. It works very well with homeschooling because the articles are not just about nature, but they include science facts about animals and habitats. They include history as well. There is a great deal of learning included in this magazine, most importantly, biblical learning. The back of the magazine says, "Dedicated to sharing the wonders of God's creation in nature, in Scripture, and in Living."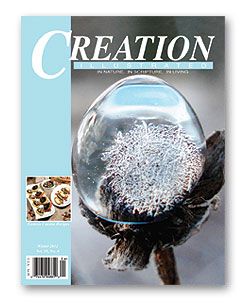 The magazine is, hence, broken up into three sections: In Nature, In Scripture, and In Living. The "In Nature" section has articles about different things in nature: animals, trees, places to visit, etc. Again, the photos are stunningly beautiful. The articles are interwoven with Scripture in very descriptive and easy to follow and understand ways. I am an aspiring writer and hope to some day be able to write as vividly as the writers who are in this magazine. "In Scripture" looks at Scripture first and then applies various aspects of creation to the topic. The series in these four issues I received was on Creation Week. Aftre the main article in this section, there is a page that talks about creation highlights. There are a few very short articles, just a few paragraphs, which provide "capsules on Creation to encourage the pursuit of Bible-based convictions." One story debunked the myth that the missing day of Joshua 10 had been found. The other page in this section is about creation stewardship. It provides tips for living in a way that we are being good stewards of creation. I really enjoyed the Highlights page and the Stewardship page. Finally, the section entitled "In Living" contains articles called, "My Walk with God," where the writer shares an understanding of life they have experienced while in communion with God; it almost reads like a sermon illustration.
This section also has 3 recipes. I haven't tried any of them yet, but they look absolutely delicious. They are printed in the magazine in such a way that they can be cut out and used as recipe cards. My only complaint about the magazine is that they should have more recipes. ;-) The is a children's story towards the back of the magazine.
The font size on the children's story is bigger, so it is easier for them to read it. The youth have a photo contest in each magazine that gives away monetary prizes. Even photos that don't win get a consolation prize.
One of the things that I love most about this magazine is the instructional guide at the end. It lists the articles in the magazine that can be used as devotional readings and then has questions for each article so that any reader, especially a homeschool student, can dig deeper and get more from what they read than just time spent reading. There are some activities also that are purely for fun.
This magazine is priced at $19.95 for one year (four issues), which in my opinion is completely worth it. The quality of the writing and the pictures, the quality with which this magazine is put together, and the attention to Scripture and teaching that Scripture to the rest of us is God-glorifying.
There is a discount when more than one year is purchased at a time. A 2-year subscription is $37.95, and a 3-year subscription is $53.95.
There are a few advertisements in the magazine, but they are for creation products, homeschool products, and products for wholesome living. The magazine is predictable in the sense that everything is laid out in the same way in each issue, virtually on the same page in each issue. This makes it nice because once you've been through 2 or 3 issues, you can find what you're looking for very easily.
Creation Illustrated
offers a free issue to help you decide if you want to subscribe. Through this blog, you can click
www.CreationIllustrated.com/TOS
to receive your free copy or you can simply go to the
Creation Illustrated website
and request it. I'm certain you will be amazed as much as I was. Not only is it beautiful to look through, but it teaches so many things. It is an invaluable resource, especially with children. It easily captivates their attention. I had my children read it themselves, but I think even more could be gained from using the whole thing as a devotional or teaching tool and reading everything together.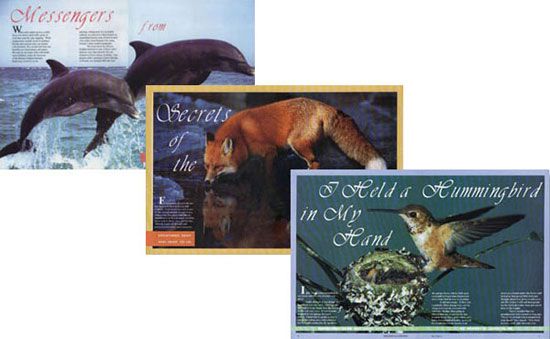 If you have further questions, you can contact Creation Illustrated at 530-269-1424 Monday through Friday from 9-5 Pacific Time or at their address which is
Creation Illustrated
PO Box 7955
DISCLAIMER: I received this product free of charge in order to use it and provide an honest review.