Do you get tired of listening to your kids argue? Did you ever think it would be a good thing to teach them how to argue the right way? Did you ever consider it an art?
I received
The Art of Argument
from Classical Academic Press to use with my son who is in eighth grade. I have been using it also with my sixth grader.
,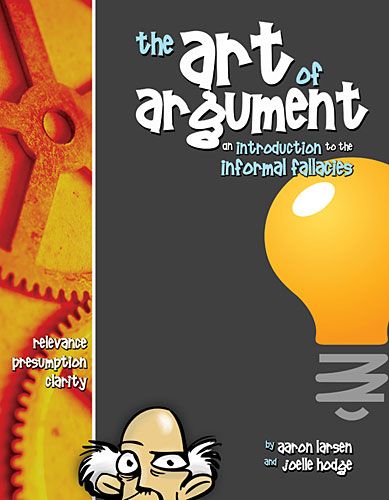 The first book I received and used was
The Argument Builder.
As I read this book with my boys, I knew it was too deep and that they were getting lost in the words. In looking through the book, I could see that it would be a great resource as my boys got older. I did also receive the book,
The Art of Argument,
which I began using instead of the other as soon as I received it. It is much easier to use for younger students. This book is an introduction to informal fallacies. It begins to teach the student how to argue correctly by avoiding arguments that are irrelevant, avoiding arguments that presume, and making sure their arguments are clear. The beginning of the book is a bit wordy as it introduces the idea of logic and fallacies. I was worried it was going to be like the other, but it has conversations between "Socrates" and "Tiffany" that help to explain things in a way that is easier to understand.
The book details 28 fallacies and encourages the student to memorize them so they will always have them in their memory when trying to determine if an argument is valid. This is especially helpful in evaluating every day situations presented by advertisements and even political speeches. There are discussion questions and worksheets. The book is in black and white, but there are a lot of pictures and illustrations that make learning more enjoyable.
The Art of Argument is a book in a series of books on logic sold by Classical Academic Press. The student book is 230 pages and is geared towards junor high students. It sells for $21.95. The teacher book includes an answer key and reproducible quizzes. It also includes the entire student text and sells for $24.95. There is also a DVD that can be purchased for $54.95. There are three logic teachers who present the information to four enthusiastic students in a thought-provoking yet humorous way.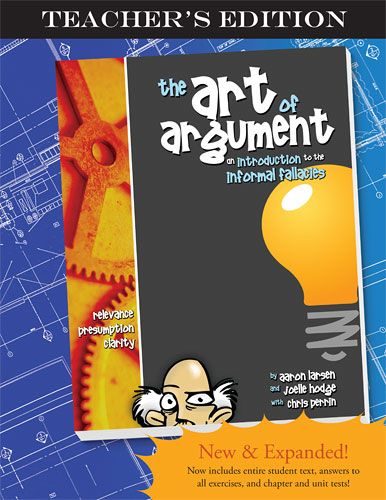 Classical Academic Press can be reached at 3920 Market Street, Camp Hill, PA 17011. Their phone number is 866-730-0711. A catalog can be downloaded as a PDF from the home page.

DISCLAIMER: I received this product free of charge so that I might use it and provide an honest evaluation.