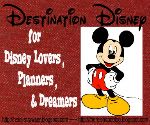 A friend of mine has a blog,
http://www.heidi-strawser.com/2011/08/g-is-for-goofy-among-other-things.html?spref=fb
. She has been going through the alphabet with pictures of all things Disney. I have decided to join the posts. Today's letter is G. These pictures are from our first trip in 2008.
Goofy and the kids at Chef Mickey's
Giant Wheel at Port Orleans
Green Army Man
Games on Main Street - I love these spontaneous things you find all over Disney.
Garden in Canada in Epcot
Goofy Scientists inside Innoventions - Paige got picked to go up on stage and be a scientist. I actually think the lady was showing us how cameras worked.
Gorilla
Grand Finale
of Wishes Nighttime Spectacular
Great Movie Ride - Western gun fight ended up with the town burning down.
I can't wait to go through my pictures and find the letter H!