Fall is my absolute favorite time of the month. Though I now live in Florida instead of Pennsylvania, I still love it. Our leaves don't change color until January, but we do have fall festivals and pumpkins. Another reason I love fall is because SchoolhouseTeachers.com* always has a GREAT sale on its curriculum. This year it's even better. You'll get a full year for just $139 (all grades) and gifts: a free tote bag and three back issues of The Old Schoolhouse Magazine.
You'll find classes in all subjects, electives, videos, World Book online libraries, parent classes and encouragement, and so much more. Everybody in your family will find something to love. The membership fee includes every single person in your family, and there are no textbooks.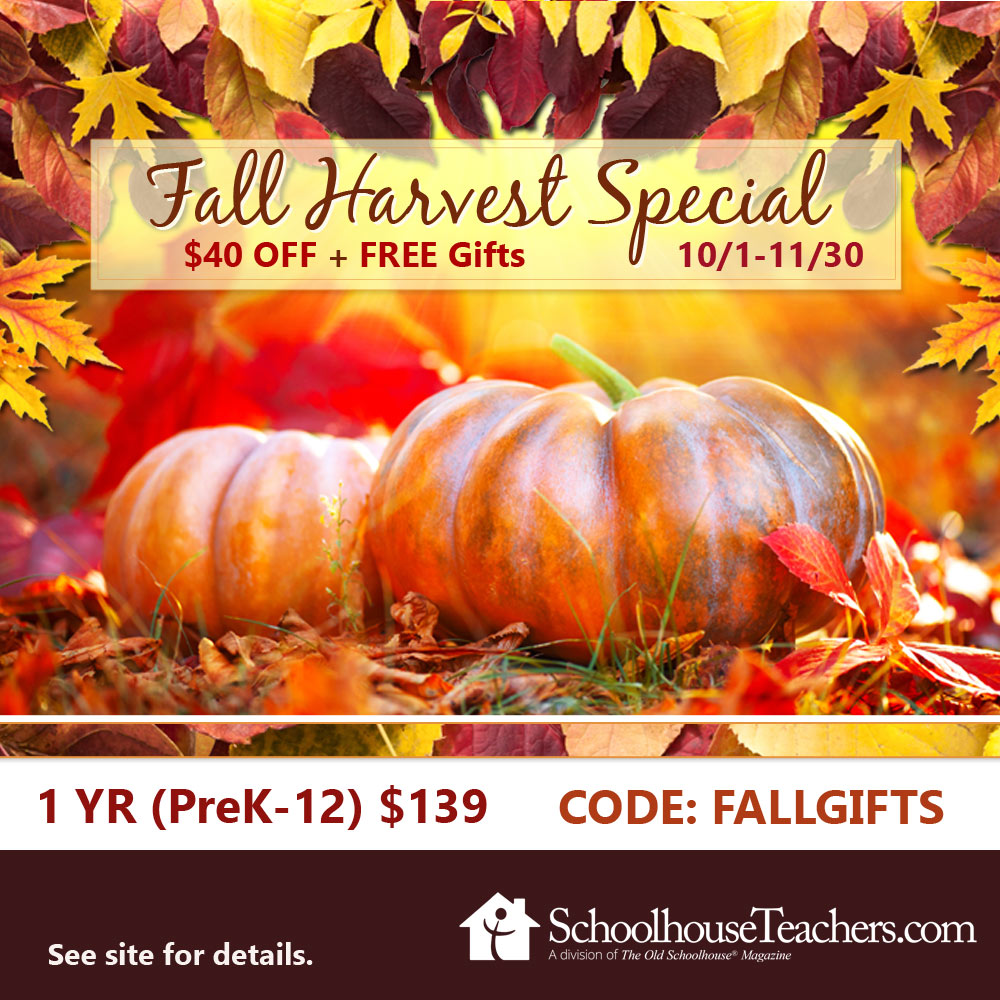 *The link provided in this blog post is an affiliate link. I will receive a commission for every SchoolhouseTeachers.com membership purchased through this link.